Activities to Engage in Between Meals in Melbourne
If you travel for food, it is a guarantee that you will need breaks in between meals. You will not be eating all of the time. What you need to do is find something to do between meals. In Melbourne, you can find the following activities to engage in.
Take a Walk and See the Street Art
The city council of Melbourne has some designated areas where artists are allowed to showcase their art. Take a walk to see graffiti, animation and different aspects of street art being showcased.
Watch Sports
Whether you are avidly interested in sport or not, you can break your travel monotony by going to the Melbourne Cricket Ground for a tantalising game of cricket. The stadium is also the ground for games such as international football. Another option is checking online for the Melbourne Cup Horse races.
Go for the Melbourne International Comedy Festival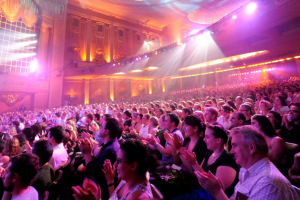 Between March and April, the city holds several hilarious shows that are ideal for audiences who love theatre. There are more than 400 shows that are often scheduled, and you can get anything that matches your likes.
Go to the Casinos
The Crown Melbourne casino complex is a site in Melbourne where people from all nationalities converge to gamble. Break the monotony of eating by stepping into the fun-filled complex for an adrenaline-infused night.
Visit Historical Locations
Australia has several historical sites such as the Parliament House of Victoria, St. Paul's Cathedral and Cook's Cottage that show all you need to know about Melbourne. In the locations, you can also meet other tourists who you can walk with and enjoy the new experience together.
Check out the Wildlife
Melbourne is blessed with several species of wildlife. They range from birds to animals, some of them so rare that you can be sure you will not see them in any other country.