How to Have Great Cuisine on Holiday While on Budget
Vacations are undoubtedly one of the very best ways to unwind and get rid of stress, especially if you have a very challenging job or family commitments. The reality of hard economic times that people face these days makes it almost impossible to take well-deserved vacations. Food and travel can be expensive. However, once you establish ways in which you can cut down your food budget, you can enjoy quality time without worrying about money. Some of the ways to cut your food costs include the following tips.
Have a Planned Budget
The temptation to go wild with finances when on holiday can be overwhelming. That is why it is important to draw up a plan on how you will spend every cent, and adhere to it. Make sure you do it several days before vacation so that you get a basic idea of how much you will be spending on food.
Buy Yourself Some Snacks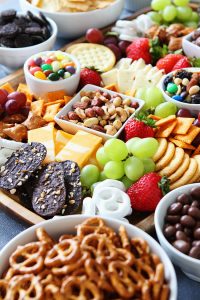 If you are not using a flight that has restrictions on what you can carry, why not stock up on some snacks? You can then nibble on them between meals to reduce hunger pangs and save on the money you would have used to buy a more expensive meal.
Check If You Can Make Your Own Meals in Hotels and Accommodation
There are accommodations where guests are allowed to make their own meals, as long as they are safe. When booking a hotel, find out if you have the option of cooking for yourself.
Book a Hotel with a Microwave and Mini Fridge
Never underestimate the value of having a microwave or a fridge in your room. This also gives you the opportunity to buy food from less expensive places and eat it at your convenience.
Whatever you choose to do in pursuit of excellent cuisine, make sure that you eat in safe places to avoid getting food poisoning that may interfere with your vacation.